home
arrangement services
bookings
contact
instruction
links
repertoire
resume
student concerts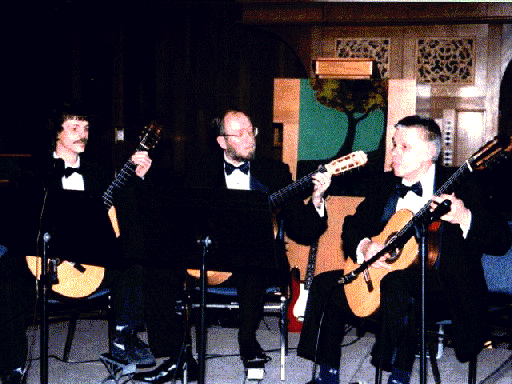 Olympia, Washington USA
Virtuoso Studios Classic Guitar Instructor Rick Riley (far right)
Leading the Virtuoso Studios Vivaldi Trio.
---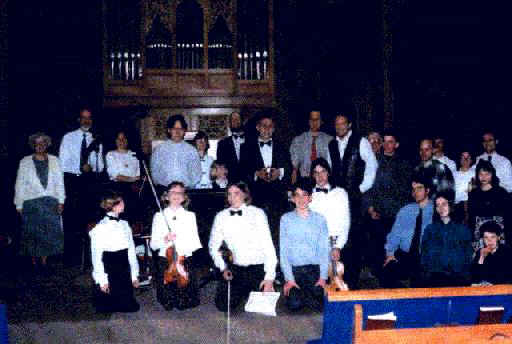 Olympia, Washington USA
Rick Riley and some of his students after a Concert.
---
MUSIC INSTRUCTION
Preparation for college auditions in classical guitar
Programs for performance arts students

Figured bass analysis
(Music Theory 101 and 102)
Music theory
Chord melody
Scale application
Rhythmic articulation
Phrasing
Interpretation
Beginning, Intermediate, and Advanced
ALL AGES ARE WELCOME
Also see the student concerts page please for some additional information.
---
Phone (360) 357-3488 to enroll for instruction with Rick Riley at Virtuoso Studios
---
home
arrangement services
bookings
contact
instruction
links
repertoire
resume
student concerts
---
© Rick Riley 1999-2001
all rights reserved